Inspired look with makeup-free
Even though Apple has a good foothold, and the current iPod can probably hold off the Zune for a while, I don't think Apple will even let the Zune get any kind of momentum. If Apple wants the iPod to continue to be THE music/movie player for everyone, they at least should be able to match the wifi and larger screen. This really isn't a rumor, more of just logical speculation. The 5.5G really isn't major enough. I believe that the only major improvement was the firmware aside a bigger drive and brighter screen. Basically, I don't think that will have any bearing on a G6. It would be nice if there was more difinitive evidence of this, but I don't mind the speculation. It just shows that others are thinking like me, and that hopefully Apple is too.

J
---
megan fox makeup look. megan
toddybody
Apr 29, 01:25 PM
...enable trim on 3rd party ssds.

amen
---
megan fox makeup look. megan
---
Megan Fox in NYC
Common sense to a programmer is not all ways the same same a common sense to a user. :confused:
The code is working as intented, but the design is flawed. A switch that prevents applications from calling a service is functionally the same as disabling the service; except in this case. In this case they intentional left the service running, without considering the consequences of the cache continuing to update.

The common sense I referred to is that an on/off switch doesn't need to be explained to a user. Off = Off. On = On.

The code is NOT working as intended. Apple even said so. Turning it off wasn't supposed to continue the recording of locations.

That's like the old joke that a broken clock is still right twice a day.

Look - they're fixing it. They know it was an issue (now for certain). That's really what matters here.
---
more...
Megan Fox Inspired Makeup Look
Aus store is up for me...
Nearly up for me
---
megan fox makeup look.
macenforcer
Sep 25, 01:00 PM
LAME! Apple you suck.
---
more...
megan fox makeup look. megan fox makeup looks,; megan fox makeup looks,. AidenShaw. Jul 13, 09:49 AM. So, your argument is basically that
and FAIL.

iphone needed nor had any competition to debut as a smash hit.

ipad needed nor had any competition to debut as a smash hit.

apple do stuff well and make good products because that's what the heck they frickin do!

they dont need anything to prod them on but their own imagination. companies that innovate by imitation because they got caught with their pants down arent about better products for end users. that's why their stuff sucked in the first place.

I have to disagree a bit. Competition drives innovation, even at Apple. They are great at creating new products....but they need a little prod now and again. We would have continued to get incremental updates like the 3GS (where a compass was touted as a major new feature) if the Android didn't close the gap. The result, an iPhone 4 that was a major leap.

We all accept paying $150 for a Nano when Sansa was selling high quality MP3 players at a third of that 5 years ago.

Competition is good for the consumer. It results in innovation and downward pressure on prices.
---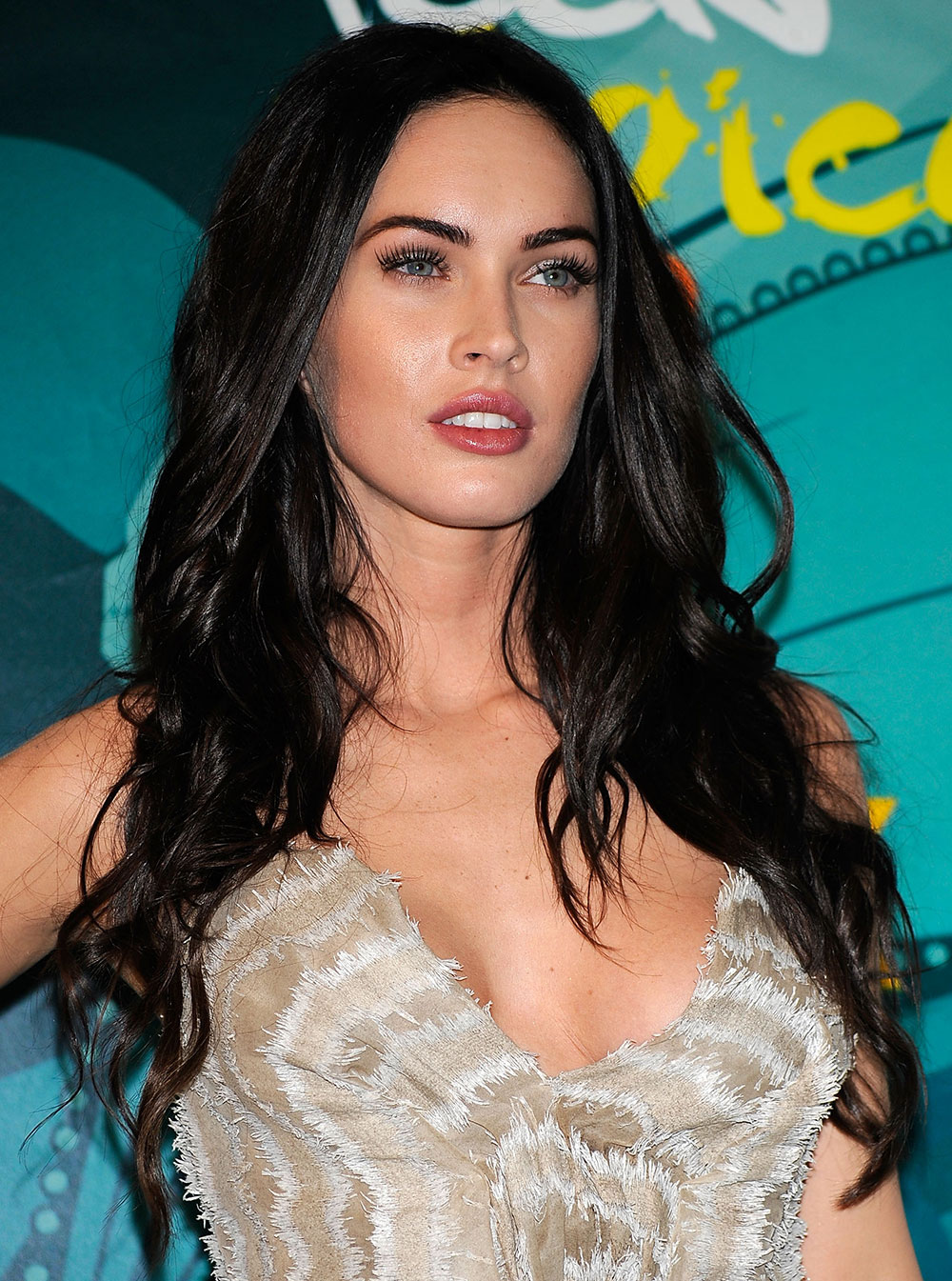 How To: Create Megan Fox#39;s
Well, MacBook Air didn't really impress me. I would never have any real use for it, but obviously Apple thinks someone will since they have it. And I'm sure someone will. I could sit here and type out everything that doesn't make me happy about it, but we all already know.

Overall, I wasn't really impressed. I'm happy with what I already have....for once.
---
more...
megan fox makeup ideas.
I'm sorry but most people (I'd say 99.9%) can't hear the difference between a CD and a 128kbps AAC file.

Heck, we got people still using 128kbps MP3 for crying out loud. If they heard any difference (or if it really sounded like crap) we'd see them using 256kbps MP3 instead. Granted, the encoder makes a huge difference, but most files you see on P2P networks are 128kbps.


Well I wouldnt say that. the biggest limiting factor is going to come down to speaker system behind it. High quility speakers it going to be noticible but on lower end stuff you cannt really tell.
---
make up artist (eliminates
True on the economies of scale bit - although the batteries are always going to be pricey.

I keep hammering the same point here, but the Volt would see a quite significant fuel economy boost by switching to a diesel engine to charge the batteries and run the motors. Sort it out, US car companies...it's not like we don't sell diesel here.

That is true. I'm surprised nobody has brought even diesel based hybrids here yet. I recall hearing VW was planning on it, but I don't remember where I read that.
---
more...
Megan Fox inspired Summer Glow
dieselpower44
Jul 21, 09:59 AM
It just wouldn't be an Apple discussion without at least one, "Apple is d00m3d!!!11" comment.

Well, if they treat their customers this way then what do they expect?

Imagine an icecream stand, selling icecream cones "revolutionarily" cylindrical in shape and everyone's icecream fell out the bottom. Then, they remedy this by going "ok, we'll give you all a small piece of paper to glue to the bottom that will sort of fix the problem."
---
megan fox makeup looks.
A quick read through this thread is proof of why I normally don't bother reading or posting here.

Almost everyone has posted that they feel the next iPhone could look something like this...

...which is completely ridiculous based on logic and common sense. But it has been my experience that Macrumors forums and "logic" and "common sense" cannot exist in the same place at the same time.

Memory also seems to be a problem around here. For example, Apple's breakthrough smartphone that changed phones for forever, was completely and totally redesigned after its first year, because the design was incredibly flawed.

To not understand the significance of this, is really to forfeit your opinion on what Apple will or will not do. You CANNOT logically state that Apple would return to an aluminum iPhone (no matter how sexy it might look), after having already moved away from it.

2 straight years, the iPhone 3G and 3GS have unibody plastic design. The SAME one. This is not a coincidence, or laziness, or any other 4th grade opinion....its what the iPhone is. It's not going to change.

The most Apple will do with the design, is make it a little taller to accommodate more pixels, but the design will remain. They may offer a few more colors, or they may not.

Plastic, Unibody iPhones are here to stay. To state otherwise, is to fantasize, and ignore reality. (which is fine, just acknowledge it please).
---
more...
megan fox makeup look
KnightWRX
Apr 27, 08:08 PM
The only thing that I'm missing is to restart the Timer (or use another one). Invalidating my Timer only pauses it, even = nil or releasing it, my Timer just continues where it left.


What makes you think that ? Once you invalidate a timer, it's done and gone. Look, I implemented a timer that updates on screen with minutes:seconds and it gets reset properly when I invalidate it (take a peek at the screenshot).

A screenshot like this goes a long way. Console output with NSLog to know what gets called and when is even better.

If you posted up the full code of your viewController, we might even be able to point you in the right direction. The more you are specific, the better we can help.

I'm thinking you don't quite grasp what an NSTimer object is. It's not an actual timer as in a chicken timer. It's just an object that's inserted into the run loop, waits for a specificied interval and then calls a method (depending either the NSInvocation or the target/selector you used when creating it). If you set its repeat to YES, it will call this method over and over again at the specified interval.

This specified method (in my screenshot that would be updateLabel) has to do some processing to display minutes:seconds on a label.
---
megan fox makeup 2011. megan
I wish the next iPhone could look like this, but all one has to do is look at how incredibly ugly the iPad 3G model is with it's disgusting black plastic ass, to know that no recently designed iPhone model is anywhere near becoming all aluminum. It just doesn't work. The first iPhone tried to do this, looked exactly like the iPad 3G does 3 years later, and still had a ton of connectivity issues. Does anyone believe Apple wanted to abandon that gorgeous design after only one year? Nope. They had to. They got away with terrible reception during a time when it could be blamed on AT&T, and Edge was all it could connect to. To make an impact with the iPhone 3G, and actually improve things, more than the radio had to change...the entire case did. This, the plastic iPhone casing, is not going away any time soon. Don't even expect to change, even slightly.

In fact, anyone expecting a case redesign of any kind for the iPhone is sorely mistaken, and completely out to lunch.

Regardless of the validity, I personally think the chances are very high for a unibody type iPhone, it only makes sense. Apple did a unibody macbook (plastic). Its Apple, everything standardizes and is consistent, otherwise Steve's head will explode.

What the hell would you call the current iPhone design, 2 years running? (other than a unibody plastic design)...
---
more...
Megan Fox Without Makeup Photo
I'm happy with Black Ops so far. Let me say this though, i have not touched the Single Player and have only played like 10 minutes of Zombies. So this is from a multi-player perspective.

Pros:
Good Map Variety - I think the maps are well designed. They have a few good places where snipers could actually hide and do their thing. In MW2, good luck finding a hole to crawl into. Generally it was shoot and move.
Points System- I like the points system. It let's me get my gear the way I want it quicker. That helps with my KD Ratio.
Balance - I think this is more balanced than MW2. It gives new players a chance to get in the game while giving experienced players a nicer challenge. No more getting screwed quite as much if you wern't the fastest.

Cons:
Connectivity - I find it very laggy at times. Perhaps that's due to initial server load, but someone needs to fix this
Graphics: While it's Ok, the fire animation is.....
Stupid Killstreaks: Yeah, RC Car, I'm looking at you.
---
Megan Fox Makeup Look
SevenInchScrew
Nov 28, 09:56 PM
Hardline lets you get killstreaks a kill earlier. Hardline Pro lets you double tap X on a killstreak crate to switch out what's inside.

So, with this setup you can enable: SAM Turret for 3 kills, Care Package for 4, and Sentry Gun for 5. You can then switch out every single one of those for something random, which is usually Napalm Strike, B-52, or Valkyrie Rockets.

It's so overpowered.
Not really. I've been using that setup for a couple weeks now (See post #39). Much more often than not, I get boring stuff. I've only had them swap for Chopper Gunner, Gunship, or Dogs on about 5 times, with the occasional SR71. This is out of probably 250 or so packages. But either way, Treyarch have said that this for sure will be patched in the next update. It will then only work on actual Care Packages, and not the SAM or Sentry drops.
... i have been trying to get ghost to pro for a while now and ironically i'm stuck on destroying an enemy turrent.
Just set one of your killstreaks as Sentry, and then throw it in the middle of the map when you get it. Then just wait for the enemy to get it, and kill it once they've deployed it.
---
more...
Megan Fox Latest Hairstyles
macFanDave
Oct 10, 09:41 PM
I really love it, but if the "true video" iPod comes out in, say, a brown color, I might not be able to resist. . .
---
Megan Fox makeup look. pretty
technicolor
Nov 24, 10:18 AM
I am looking forward to hear the follow up on this story. I really doubted you can get both EDU and Thanksgiving discount together, even in store.

Maybe one can just ask the question to a on-line apple-store-chat staff?

Or you could call the store.


Apple does not suspend normal discounts because they are having a "sale".
---
megan fox makeup look. megan
Apple doesn't have much in common with the company that promised that updates. MS might have changed since their Longhorn days, but they are still much closer times wise for MS. We'll see in Vista a screw up for MS after resting on XP's success for so long, or if 7 was a fluke and MS has lost it.

I'm seeing 8 as a good OS X, but not the upgrade 7 was. Which is in part due to the mess that was Vista and the age of XP at the time of 7's launch.

While I agree with you overall, I think there have been plenty of features that NeXT-Apple has teased, but not ultimately delivered on. "Home on the iPod" is one and "resolution independence" is another, I'm sure there are more but these are two that might actually have mattered to me.

B
---
CorvusCamenarum
Apr 17, 02:35 PM
It's so refreshing to see that with their 1 in 4 illiteracy rate and 1 in 5 high school dropout rate, California really has their priorities in order when it comes to education. Well done I say.
---
rtdgoldfish
Mar 28, 11:02 PM
You might well be right, but good luck trying to explain anything novel and technical to the police if it doesn't involve war-driving or hasn't been featured in the tabloids.

With the best will in the world, it may also be hard for them to accept your word for it in this matter without independent certified experts or a pre-existing writeup in their manual.

Wait 10 years, then try again, and you'll have a new generation of young coppers who all played with xbox when they were kids and will understand you perfectly.

The guy working on my case actually understands most of what I am telling him. He knows quite a bit about networking and how a wireless network works. I did have to explain to one officer that an IP address on a wireless network was not a physical location. I think she thought it was an exact location of where a device was located.

Well $1000 is grand larceny. Thats not to be taken lightly. Do you know anybody in law enforcement where you live? I would take you're logs that you have made to the police. Ask to sit down with somebody and go over all the logs. Explain it to them like its 3rd grade math.

Also check the local pawn stores, ask if they have any 360s. First place to look when you get something stolen.

I've been checking up on the local game shops and a few pawn shops in the area.

Whoever stole it is still going online with it although they have not played a game. I had the Monster HD cables for the system and they only work on an HD TV. You hook it up to an SD TV and you get no video at all. I think they keep powering up the system and trying to make it work but have no clue what they are doing.
---
Ridiculous? I defy you to name one thing (http://arstechnica.com/apple/reviews/2003/04/finder.ars) that Apple has fixed in the single-worst, most user-hostile app ever written for the Mac!
<pedantry>
Is Finder an App per se or integral to the OS?
</pedantry>
---
The ad is very misleading because it leaves out any EDGE coverage. T-Mobile and AT&T do not have roaming for 3G HSPA since they each use different frequencies for their 3G netowrks.

Doesn't AT&T piggyback on T-mobile's network and vice-versa? Shouldn't the map reflect that?
---
Lord Blackadder
Aug 10, 01:10 PM
There's nothing really sinister about it. It's just harder to measure and to this point, there's been no point in trying to measure it in comparison to cars.

I understand that they have to be measured differently, but doesn't it make sense that they be compared apples-to-apples (if possible) to the vehicles they are intended to replace?

Most people do ignore it to a large extent, because they say "heck, if it costs me $1 to go 40 miles on electric vs. $2.85 to go 40 miles on gasoline, then that *must* be more efficient in some way". And they are probably right. Economics do tend to line up with efficiency (or government policy).

That is true, but as you pointed out later "green", "efficient", "alternative[to oil imports]" are not all the same thing. Perhaps they are more green but less efficient, or less efficient but more green. Just being more efficient in terms of bang for buck is not necessarily also good from an environmental or alternative energy standpoint. But you are right that the end cost per mile is going to weigh heavily when it comes to consumer acceptance of new types of autos.

I think it's great that European car manufacturers have invested heavily in finding ways to make more fuel efficient cars. And they have their governments to thank for that by making sure that diesel is given a tax advantage vs. gasoline. About 15 years ago, Europe recognized the potential for efficiency in diesels to ultimately outweigh the environmental downside. It was a short-term risk that paid off and now that they have shifted the balance, Europe is tightening their diesel emissions standards to match the US. Once that happens, I'm sure there will a huge market for TDIs in the US and we'll have a nice competitive landscape for driving-up fuel efficiency with diesels vs. gasoline hybrids vs. extended range electrics.

I would argue that Europe's switch to diesels did not involve quite the environmental tradeoff you imply - in the 70s we in the US were driving cars with huge gasoline engines, and to this day diesel regulation for trucks in this country is pretty minimal. Our emissions were probably world-leading then - partially due to the fact that we had the most cars on the roads by far. The problem lies (in my heavily biased opinion) in ignorance. People see smoke coming off diesel exhausts and assume they are dirtier than gasoline engines. But particulate pollution is not necessarily worse, just different. People are not educated about the differerence between gasoline engine pollution and diesel engine pollution. Not to mention the fact that diesel engines don't puff black smoke like they did in the 70s. I'm not arguing that diesels are necessarily cleaner, but they are arguably no worse than gasoline engines and are certainly more efficient.

Whether or not it's "greener" depends upon your definition of green. If you're worried about smog and air quality, then you might make different decisions than if you are worried about carbon dioxide and global warming. Those decisions may also be driven by where you live and where the electricity comes from.

A lot of people in the US (and I assume around the world) are also concerned about energy independence. For those people, using coal to power an electric car is more attractive than using foreign diesel. Any cleaner? Probably not, but probably not much dirtier and certainly cheaper. Our government realizes that we can always make power plants cleaner in the future through regulation, just as Europe realized they could make diesels cleaner in the future through regulation. Steven Chu is no dummy.

It's a fair point. Given the choice, I would prioritize moving to domestic fuel sources in the short term over a massive "go green" (over all alse) campaign.

Which is why we will need new metrics that actually make sense for comparing gasoline to pure electric, perhaps localized to account for the source of power in your area. For example, when I lived in Chicago, the electric was 90% nuclear. It's doesn't get any cleaner than that from an air quality / greenhouse gas standpoint. However, if you're on the east coast, it's probably closer to 60% coal.

I agree completely. The transition needs to be made as transparent as possible. People need to know the source, efficiency and cleanliness of their power source so that they can make informed choices.

I think you're smart enough to know that it's more efficient, but you're not willing to cede that for the sake of your argument, but I encourage you to embrace the idea that we should have extended range electrics *and* clean diesels *and* gasoline hybrids. There's more than one way to skin a cat.

I'm not trying to sound stubborn, I simply have not come accross the numbers anywhere. I don't get paid to do this research, ya know. I do it while hiding from the boss. ;)

I've seen that propaganda FUD (fear, uncertainty and doubt) before. It doesn't stand up to scrutiny. Let's consider that the power grid can handle every household running an air conditioner on a hot summer day. That's approximately 2000-3500 watts per household per hour during daytime peak load (on top of everything else on the grid.) Now let's consider that a Volt (or equivalent) has a 16kw battery that charges in 8 hours. That's 200 watts per hour, starting in the evening, or the equivalent of (4) 50 watt light bulbs. This is not exactly grid-overwhelming load.

I'm no math whiz (or electrician), but wouldn't 200 watts/hr * 8 hours = 1.6kw, rather than 16kw? I thought you'd need 2kw/hr * 8hrs to charge a 16kw battery.

It's not that I don't think people have looked into this stuff, it's just that I myself have no information on just how much energy the Volt uses and how much the grid can provide. In the short term, plugin hybrids are few in number and I don't see it being an issue. But it's something we need to work out in the medium/long term.

Or, some would argue that the biggest thing that Americans have trouble with are a few people telling them what the majority should or shouldn't do - which is, as it seems, the definition of "Communism", but I wouldn't go so far as to say that. :)

Communism means nothing in this country, because we've been so brainwashed by Cold War/right-wing rhetoric that, like "freedom", the term has been stolen for propaganda purposes until the original meanings have become lost in a massive sea of BS. I was using it for it's hyperbole value. :D

Most people do indeed realize that they can get better mileage with a smaller car and could "get by" with a much smaller vehicle. They choose not to and that is their prerogative. If the majority wants to vote for representatives who will make laws that increase fuel mileage standards, which in turn require automakers to sell more small cars - or find ways to make them more efficient - that is also their prerogative. (And, in case you haven't noticed, in the last major US election, voters did indeed vote for a party that is increasing CAFE standards.)

Well, that's the nature of democracy. But it's not so much a question of the fact that people realize a smaller car is more efficient, but a question of whether people really care about efficiency. I have recently lived in Nevada and Alaska, two states whose residents are addicted to burning fuel. Seemingly everyone has a pickup, RV and four-wheelers. Burning fuel is not just part of the daily transportation routine - it's a lifestyle.

CAFE standardsAnd if it's important to you, you should do your part and ride a bike to work or buy a TDI, or lobby your congressman for reduced emissions requirements, or stand up on a soap box and preach about the advantages of advanced clean diesel technology. All good stuff.

I walk to work. I used to commute 34 miles a day (total), and while I never minded it, I felt pretty liberated being able to ditch the car for my daily commute. Four years of walking and I don't want to go back. I love cars and motorsport, and I don't consider myself an environmentalist, but I got to the point where I realized that I was driving a lot more than necessary. That realization came when I moved out of a suburb (where you have to drive to get anywhere) and into first a small town and then a biggish city. In both cases it became possible to walk almost everywhere I needed to go. A tank of fuel lasted over a month (or longer) rather than a week from my highway-commuting days. And I lost weight as I hauled by fat backside around on foot. ;)

I won't be in the market for another car for a few years, and my current car (a Subaru) is not very fuel efficient - but then again it has literally not been driven more than half a dozen times in the last six months. When the time comes to replace it I'll be looking for something affordable (ruling out the Volt) but efficiency will be high on the priority list, followed by green-ness.

I wonder if all of you people who are proposing a diesel/diesel hybrid are Europeans, because in America, diesel is looked at as smelly and messy - it's what the trucks with black smoke use.

<snip>

As far as the Chevy Volt goes, I just don't like the name... but the price is right assuming they can get it into the high $20,000's rather quickly.

I'm an American, and yes I've seen the trucks with black smoke. We just need to discard that preconception. This isn't 1973 anymore. We also need to tighten up emissions regualtion on trucks.

The Volt is a practical car by all acoioutns, but it costs way too much. The battery is the primary contributing factor, I've heard that it costs somewhere between $8-15k by itself. Hopefully after GM has been producing such batteries for a few years the cost will drop substantially.
---