love poems for a girl,
1 dollar raffle ticket from a friend for her sorority. And it support a charity, so why not?
---
hearts and love poems.
arn,

What are we to do with people who will abuse of this new feature?

How will you know who is abusing it. I mean, I'll probably always give you -1 but how will you know? :p
---
hearts and love poems. love
The iPhone 4 uses the Infineon X-GOLD 61x baseband processor, which supports HSDPA/HSUPA.

No HSPA+.

No LTE.

I've read that the Samsung Galaxy S phones use the same chip.
---
love poems for him from heart
please no page 1 vs page 2 comments... :)
more...
Short Love Poems for him/her
Al Coholic
Mar 28, 02:46 PM
The people have already voted...

It's called the "Top Grossing" category.
---
hearts and love poems. love
ArtOfWarfare
Sep 28, 01:15 PM
No screening room (http://img263.imageshack.us/img263/2859/xxapple1984.jpg)?


Thats not apart of what a home should be. Homes are for eating, sleeping, loving, and relaxing. A screening room is for... Well, none of those.
---
more...
love poems for your boyfriend
MattSepeta
May 4, 03:45 PM
Sorry, during which year of medical school do doctors receive gun safety training? How many hours of coursework on home safety do they complete? The typical MD is no more qualified to discuss these matters than any bozo on the street with more than an ounce of common sense. If they really want to help their patients child-proof their homes effectively, providing a helpful checklist would far more effective than interrogating parents.

My thoughts.

"Do you have a firearm in the home?"
"Yes"
"It should be locked up or have a trigger guard."
"NO ****?"
---
Bleeding Hearts: Love Poems
I heard somewhere that federal employees are not able to collectively bargain for their benefits package. If this is true, why are recent states' attempts to restrict unionized bargaining seen as being so draconian, and why isn't there an outcry to give federal employees the same "rights"?

That's true regarding federal employees. It's being labeled as draconian because that's how union thugs get their message across. They need to scare people in order to get their way. Scare or intimidate... and thankfully they aren't powerful enough to intimidate all of us at this point. Not that they aren't trying:

https://fbcdn-profile-a.akamaihd.net/hprofile-ak-snc4/188078_139173095668_4256766_n.jpg

"... Meticulous attention should be paid to the special relationships and obligations of public servants to the public itself and to the government. All Government employees should realize that the process of collective bargaining, as usually understood, cannot be transplanted into the public service. It has its distinct and insurmountable limitations ... The very nature and purposes of Government make it impossible for ... officials ... to bind the employer ... The employer is the whole people, who speak by means of laws enacted by their representatives ...

"Particularly, I want to emphasize my conviction that militant tactics have no place in the functions of any organization of government employees. Upon employees in the federal service rests the obligation to serve the whole people ... This obligation is paramount ... A strike of public employees manifests nothing less than an intent ... to prevent or obstruct ... Government ... Such action, looking toward the paralysis of Government ... is unthinkable and intolerable." -Franklin D. Roosevelt, President of the United States, and Progressive/Liberal Hero
---
more...
break up sad love poems.
I finished it one seating.... :o

I can't not eat a Ben & Jerry's in one sitting...
---
Geek Love Poems Are the
Good feature! The look doesn't match much of the rest of the forum theme, though.

Quick edit: what now? Can we filter a thread for only positive posts? Only posts above N points? Can we search for posts above a certain rating?
---
more...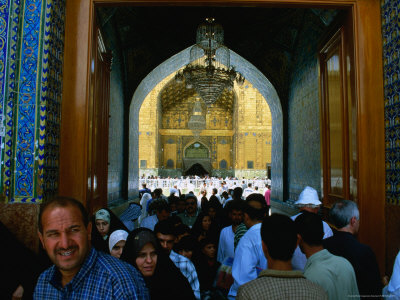 hearts and love poems.
leekohler
Apr 25, 04:44 PM
I won't watch the video because i'm faint of heart, i even had to close my eyes for half of American History X (everyone should watch that movie btw). But this is really messed up that the employees not only did nothing but encouraged it. I would have punched one of those nasty little teenage bitches in the face.

I kind of wish I hadn't watched it. It's horrible.

That's not fair. It's not the company's fault. It's called individual responsibilities and these employees should be fired.

Oh hell yes, they should.
---
heart break love poems.
I wonder what the special promotion is.

No kidding. Seems fishy.

And this doesn't change the fact that the practices mentioned in the other thread are not taking place. Or the fact that they will continue to do so.
---
more...
love poems for him from heart
http://www.thegeminigeek.com/who-invented-the-zero/
Okay, the Arabs brought us the Indian invention of Zero... :p
---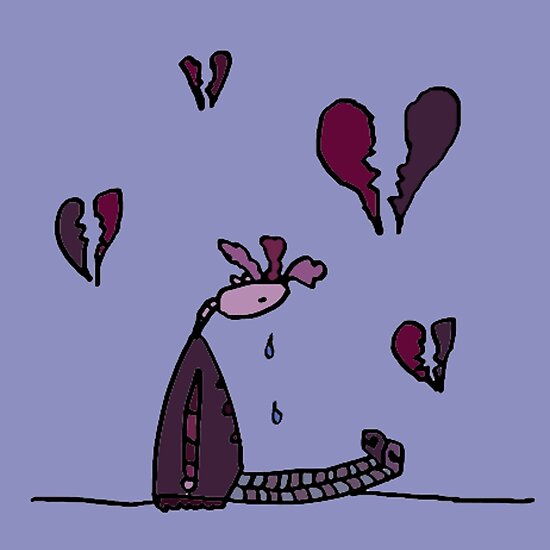 heart break love poems. heart
synth3tik
Jan 10, 05:17 PM
Thats something that should stay at the hackers convention. not CES and most definitely not MWSF.
---
more...
Heart Break Love Poems.
---
I love you with all my heart
At one level, a 386 and a Core 2 are identical...

In spite of the mundanes, let's not pretend that a 386 and a Core 2 are actually identical.. ;)Oh wonderful legacy support and IA-32. :D
---
more...
hearts and love poems. broken
IMO, until the ipad gets this, which is entirely possible, it will remain more of a toy than a tool, and all these commercials will be nothing but fodder for the haters.

there's nothing wrong with toys, and this is a nice one, but these lines about doctors, CEOs, etc., are just plain ridiculous.

Ummmm incorrect. I have a major surgery coming up and the only way me and my doctor could sit down together and review the CT Scan was with my iPad 2 since all CT Scans are done on digital now instead of film. I simply stopped by the hospital and snagged the cd the night before my appointment and loaded it before I left the next day.

My doctor said this was on his wish list, but he couldn't find anywhere in stock.


http://i32.photobucket.com/albums/d5/audiogodz1/dc1cacec.jpg
---
hearts and love poems.
I am the first person to coin this term: iHome
---
heart break love poems.
Retail purchasing (which is how a LOT of people buy computers) for Office 2010 is: You now get what's called "Office 2010 Starter (http://www.microsoft.com/oem/en/products/office/pages/office_2010_starter.aspx)" - Word & Excel. Both are no longer time-limited, BUT are now feature-limited and ad-supported (ads rotate every 45 seconds.) You no longer get Powerpoint at all, and of course they aren't gonna give you Outlook for free (that's what makes you upgrade from "Home & Student" to "Home & Business" or "Professional".)

The image below is directly out of Microsoft's retail training, where they tell you explicitly that Office does NOT come pre-loaded (but customers assume it does.)

So office starter has ads in it - ewww :eek:. I didn't know that. I'll be sure to avoid that edition if I'm in need of MS office running in windows.
---
wrldwzrd89
Apr 7, 09:18 AM
Lots of rumors coming out about Windows 8, the next version of Windows.

First off, looks like Microsoft's copying Apple again: they're including a built-in PDF reader in Windows 8, and creating an APPX system for packaging applications in self-contained, sealed packages (a la Mac OS X): http://www.winsupersite.com/article/windows8/windows-8-secrets-modern-reader-135788

Secondly, MSIE for mobile devices and MSIE for "traditional" Windows may be merging, similar to how Safari is developed: http://www.winsupersite.com/article/windows8/windows-8-secrets-internet-explorer-immersive-135787

Finally, a little feature that should've been in Windows 7 - automatic colorization of the translucent window title bars to match your desktop: http://www.winsupersite.com/article/windows8/windows-8-secrets-aero-autocolorization-135807
---
I think this is original case of the forthcoming iphone, if you guys look at all apple products, they all are aluminum. And i strongly believe that the new iphone will also be aluminum. This one looks sexy.........
---
morespce54
May 4, 10:15 AM
...One of the main promotional points of Android as its popularity has soared has been the unregulated nature of the app marketplaces for the platform. As opposed to Apple's belief that customers are better served by a marketplace in which Apple serves as the gatekeeper to ensure that apps meet certain standards, Android has been much more of a free-for-all with developers free to release nearly any type of application for use on compatible devices....
Users can of course work around carrier restrictions with methods known as "sideloading" that allow users to install apps through unapproved sources, but most casual users are undoubtedly sticking to mainstream, authorized marketplaces such as the Android Market for their needs.

That's funny...
---
[QUOTE=getalifemacfans;4722504]
it dont have mms
you cant send messages to more then one at a time.
it is not possible to download contacts from sim
its more difficult to call,set up contacts and so on compare to sony/nokia



i have all of these on my iphone, albeit not out of the box....but if your serious about your iphone, you should be jailbreaking it anyway, the amount of apps that will make your phone YOURS is relentless and modding is the way to go.

not sure why you think its more difficult to call, set up contacts etc, strange comment....
---
As I said, I understood the point you were trying to make. But.... you can't take two non-TSA incidents and use those to make a case against the TSA specifically. All you can do is say that increased security, similar to what the TSA does, can be shown to not catch everything. I could just as easily argue that because the two incidents (shoe and underwear bombers) did not occur from TSA screenings then that is proof the TSA methods work. I could, but I won't because we don't really know that is true. Too small a sample to judge.

Well actually we know the TSA methods don't work because both of the incidents were from European airports that mirror what the TSA does. Added to the number of weapons that make it through TSA checkpoints, it's easy to see that the TSA does in fact not work to the extent that it is expected to.

Did you not read my post above? Or did you not understand it? Or did I not write clearly? I'll assume the 3rd. Past history is that bombs are not put on planes by lone wolf fanatics. They are placed there by a whole operation involving a number of people... perhaps a dozen, maybe? The person carrying the bomb may be a brainwashed fool (though, surprisingly - often educated) - but the support team likely aren't fools. The team includes dedicated individuals who have specialized training and experience that are needed to mount further operations. The bomb makers, the money people, the people who nurture the bomb carrier and ensure that they are fit (mentally) to go through with a suicide attack. These people, the support crew, are not going to like 50/50 odds.

I understood your rather simplistic attempt at game theory just fine. The problem remains that one side is not a rational actor. The command portion of terrorists have virtually nothing to lose with a botched attempt, and neither does the fanatic patsy. A 50/50 ratio isn't good enough for our security because the downside for both command and patsy are much smaller than the upside (from their perspective). The chances of failure need to be much higher in order to effectively deter terrorists.


You are right. There has been a cost to dignity, time and money. Most of life is. People are constantly balancing personal and societal security/safety against personal freedoms. In this case what you think is only part of the balance between society and security. You feel it's too far. I can't argue. I don't fly anymore unless I have to. But, I also think that what the TSA (and CATSA, & the European equivalents) are doing is working. I just don't have to like going through it.

Sacrificing these things is appropriate when there is a tangible gain. There hasn't been much of a tangible gain with TSA, and this is coming from the head of Israeli Security. We're paying a lot and getting almost nothing in return. Every year there's a new "standard" put out there to make it seem like TSA is doing something, but time and again security experts have lambasted TSA and its efforts as a dog and pony show.

Your own opinion of flying should be an example of how ridiculous things have gotten. If people now become disgruntled and irritated every time they fly, for perhaps marginal gains in security, then our methods have failed.


Give the man/woman/boy a cigar! There is no way to prove it, other than setting controlled experiments in which make some airports security free, and others with varying levels of security. And in some cases you don't tell the travelling public which airports have what level (if any) of security - but you do tell the bad guys/gals.

It is difficult to prove, but you can make an educated guess about what the cause is. Other than the correlational evidence, there is no other good data to suggest that TSA has actually been effective. In no field is correlation enough to establish anything but correlation.

I cited a sharp drop-off in hijackings at a particular moment in history. Within the limits of a Mac Rumours Forum, that is as far as I'm going to go. If you an alternative hypothesis, you have to at least back it up with something. My something trumps your alternative hypothesis - even if my something is merely a pair of deuces - until you provide something to back up your AH.

No, that's not how it works. If you want to assert your idea as correct, the burden is on you to show that it is correct. I am going to try to poke holes in your reasoning, and it's up to you to show that my criticisms are invalid on the bases of logic and evidence.

So far you've only cited correlation, which is not sufficient evidence for causation. You ignored my criticism based on military intervention, changing travel patterns, etc, and only want to trumpet your belief that correlation is enough. It's not. If you don't want to do more on Mac Rumors, then don't post anymore on this topic concerning this line of discussion.